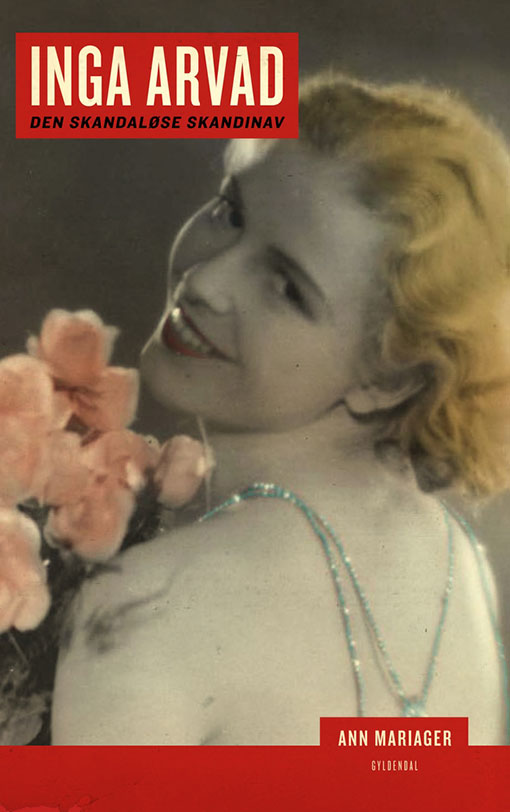 Washington, 1941-42. Inga Arvad is a beautiful, ambitious columnist at The Washington Times-Herald. She has an adventurous past and while her husband is away on an expedition in Peru, Arvad meets a young navy ensign, John F. Kennedy. While the world goes to war, Inga and JFK fall in love. Soon rumors start to circulate in the American capital: Young Kennedy is dating a Nazi spy, "Hitler's ideal". The White House, Papa Joe Kennedy and FBI join forces to stop the love affair. Wiretapping. Spying. Surveillance. The harassment is relentless and changes Arvad's life and career forever. She decides to cancel the affair. Relocated to duty in the Pacific Ocean, JFK writes to his beloved "Inga-Binga", now a reporter in Hollywood, that he would like to see her again as she is "the brightest point" in his life.
After the war, JFK goes to pursue a career in politics. The Nazi spy rumors stick to Arvad and she is forced to leave the limelight.
Ann Mariager's biography tells the fascinating story of Arvad, the 1932 Miss Denmark and Columbia University Journalism School graduate of 1941, a bright and beautiful young woman who travelled the world and whose weakness for powerful men changed her life and career forever.
Ann Mariager's book about the life of Inga Arvad
and her love affair with John F. Kennedy
is presently being translated from Danish into English.
We are looking for a
LITERARY AGENT and/or PUBLISHER in the U.S.
Sample translations will be sent upon request.